Please tolerate the pop up
ad and side bar ad, they are
easily closed and they
allow me to have this site
hosted at no expense.
A pop up stopper
is downloadable
here. for free
---
CLICK HERE TO ENTER MAIN SITE
OR CLICK AN OPTION BELOW



In recognition of creativity,
integrity and excellence on the Web.


"You'll find news links on this site you didn't
even know existed.
This guy has obviously put a hell of
a lot of time into building this leviathan.
Great music too!"
P. J. Watson
Propaganda Matrix
---
FAIR USE NOTICE:
This site contains copyrighted material the use of which has not always been specifically authorized by the
copyright owner. We are making such material available in our efforts to advance understanding of environmental, political, human
rights, economic, democracy, scientific, and social justice issues, etc. We believe this constitutes a 'fair use' of any such copyrighted
material as provided for in section 107 of the US Copyright Law. In accordance with Title 17 U.S.C. Section 107, the material on
this site is distributed without profit to those who have expressed a prior interest in receiving the included information for research
and educational purposes. For more information go to: http://www.law.cornell.edu/uscode/17/107.shtml. If you wish to use
copyrighted material from this site for purposes of your own that go beyond 'fair use', you must obtain permission
from the copyright owner.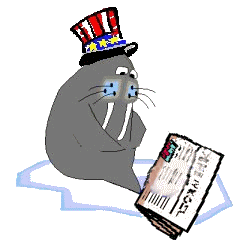 published by tusk36: Altoona, Pennsylvania, U.S.A
email
newsworldorder@hotmail.com
---